In Memory of Neal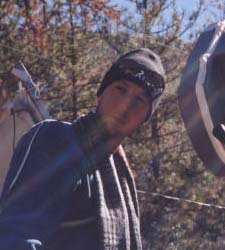 Neal Fredericks died August 14, 2004, doing what he loved. He was on a small plane shooting footage for the film Cross Bones off the Dry Tortugas islands near the Florida Keys. The plane crashed in the water after its engine failed. The pilot and three other members of the film crew got out of the plane safely. But since Neal was strapped in with the camera equipment, he was not able to exit the plane before it sank. His body was recovered by Army divers the next day.
Neal was laid to rest on August 20, 2004, in Westminster Memorial Park, Westminster, CA.
Latest News
October 2007
There will be a virtual reunion of the cast and crew of the Blair Witch Project on Sunday, October 21st. In other words, a webchat. Details on the Haxan site.
Spring 2007
This spring the first recipient of the Neal Fredericks Filmmaker's Endowment at Neal's alma mater of Towson University was chosen. The scholarship went to Dylan Lee, a sophomore Electronic Media and Film major from Cambridge, Maryland.
Bio
Neal was born in Newport Beach, California, on July 24, 1969, to Carl and Judy Fredericks. During Neal's childhood, our family lived in Huntington Beach, California; Guam; Madrid, Spain; Fernandina Beach, Florida; and Chevy Chase, Maryland. Neal loved the movies all of his life but I believe it was when he was attending Bethesda-Chevy Chase High School that he realized that movies WERE his life. After graduation, he studied TV and film at Montgomery College (1989) in Rockville, Maryland, and Towson University (1991), near Baltimore. He spent a few years working in Maryland and Florida before he finally moved back to southern California in 1996. He lived his dream in Hollywood for the rest of his life.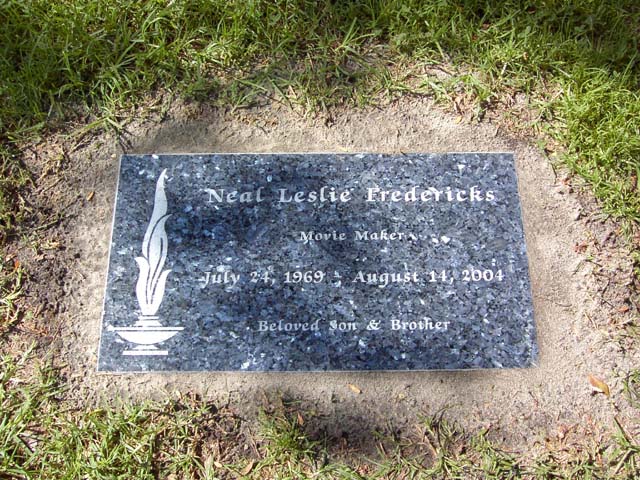 Neal will be forever in our hearts. Our parents, sister Liz, and I cherish the kind thoughts and wonderful stories we have heard from his friends, especially on the Haxan site. We hope you will remember him always.
© 2007, Amy C. Fredericks. All rights reserved. In memory of Neal L. Fredericks.
Contact: webmaster @ stargirl-designs.com, any information on Neal's projects would be appreciated.